I found these pictures from before our plunge into gluten freedom. Once upon a time, I made many of these tasty Tofurky sandwiches with Vegenaise, deli mustard, tomatoes, onions, pickles, cucumber slices, bell peppers, Vegan Gourmet cheddar, and crispy sprouts piled high on toasty sprouted grain bread. Yum!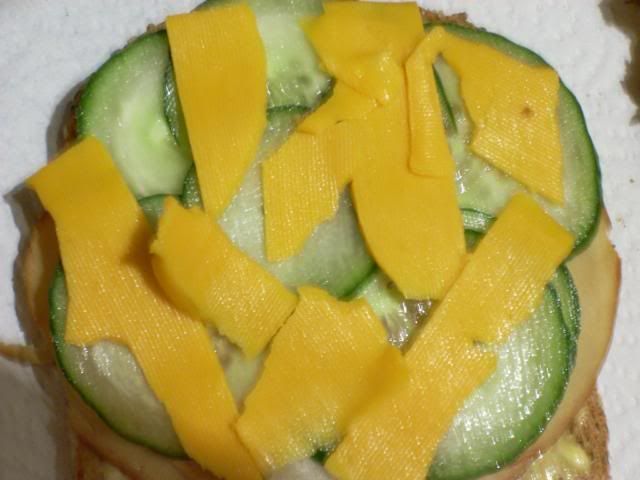 Now I make them with Amy's Bistro veggie burgers and rice tortillas, instead of Tofurky slices and bread. So delicious!
I was intimidated by the idea of eating vegan and gluten-free at first, but it has been a fun exploration and not at all as difficult or restricting as anticipated. I never realized how much of my diet was wheat based - literally every meal - until I gave it up.
A fresh baguette from the local organic bakery is a rare treat now, saved for good olive oil and smoked sea salt.