For years I tried to create a Thai style curry to smile about. I hunted down every powder or paste collecting dust on the store shelves with hope that this could finally be the ONE. Sadly, these lifeless and uninspired blends always managed to disappoint. I was prepared to improvise, but no matter how much fresh ginger I grated, garlic I pressed, or lime juice I squeezed, the finished dishes turned out bland and hot. I was cursed. Nothing could satisfy my desire for fresh kafir scented coconut cream, galangal earthiness, and perfect chili spice. Eventually, the heartbreak of failure forced me to abandon the pursuit and I left curry making to the pros.
That is, until I found this at the NW Veg Fest...
Check out the ingredients!
This amazingly delicious paste is made by a Thai couple in Portland. They also make green, yellow, red, and Massamun.
I was excited to try it out, so I made a trip to the Saturday Farmers' Market in Eugene (which is huge and happens to be the oldest in the country) to sample some of this spring's treasures.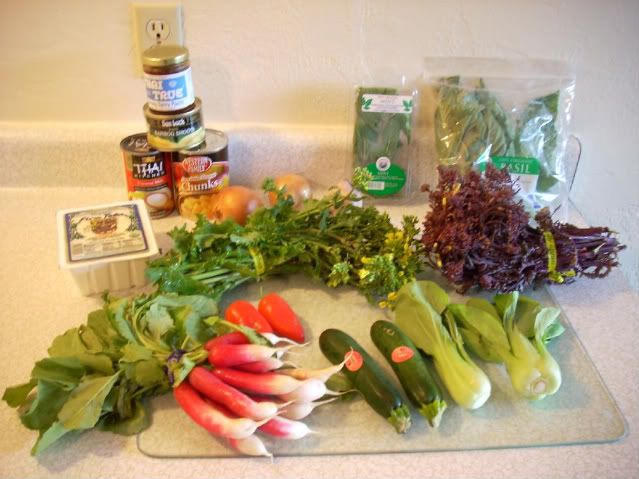 I decided to use baby bok choy, sweet red peppers, yellow onion, tofu, kale and collard florets, pineapple chunks, bamboo shoots, zucchini, basil, mint, and French radishes.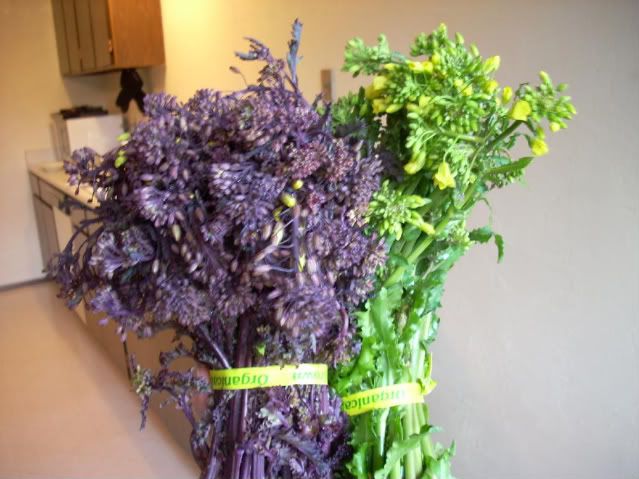 If you ever find kale or collard green florets BUY EVERY BUNCH. You will fall in love.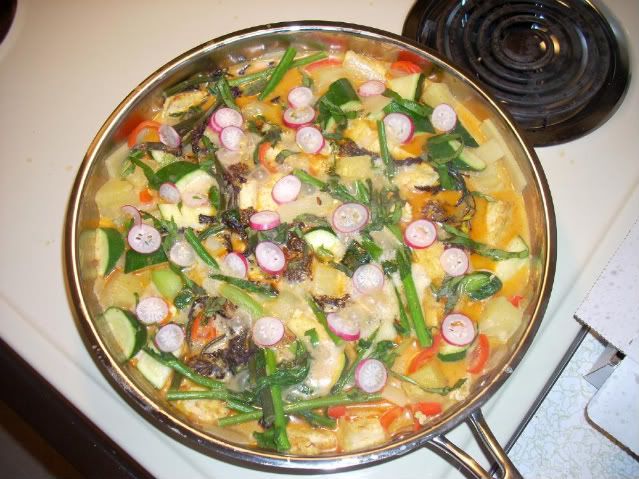 This was so good, I almost cried. I can't wait to try the other pastes.
Some dreams do come true.